"Wut" – Jelinek, Wagner und Jesus von Nazareth.
Theater performance based on Elfriede Jelineks "Wut" with Dresdner Sinfoniker performing a computer generated orchestra score. The piece is generated by machine learning algorithms trained on music by Wagner, Mendelssohn, Bach, military marching music and pop tunes.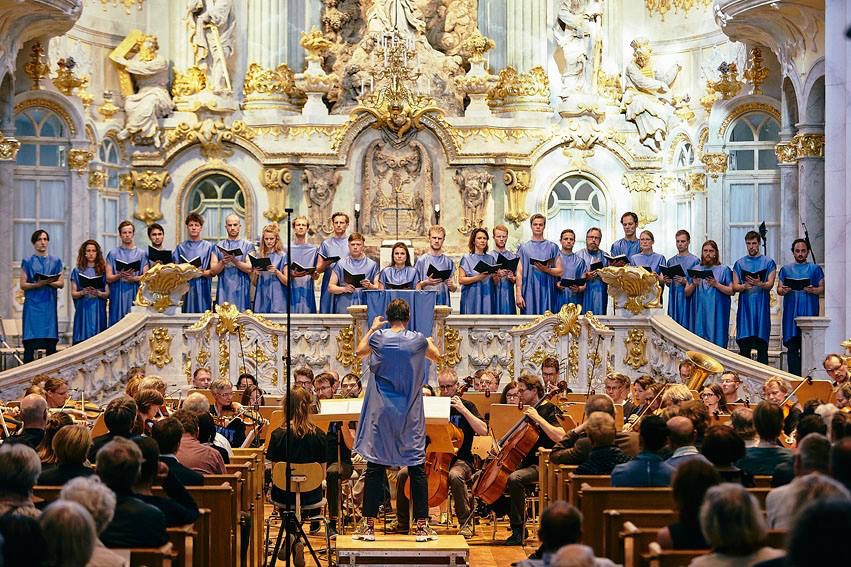 Premiere 17/07/17 @ Frauenkirche, Dresden
Co-production of Dresdner Musikfestspiele, Staatsschauspiel Dresden, Stiftung Frauenkirche Dresden
w. Marius Ahrendt, Alexander Angeletta, Holger Bülow, Christian Clauß, Jasper Diedrichsen, Lucie Emons, Christian Freund, Albrecht Goette, Jannik Hinsch, Christine Hoppe, Henriette Hölzel, Holger Hübner, Simon Käser, Thomas Kitsche, Valentin Kleinschmidt, Loris Kubeng, Matthias Luckey, Anna-Katharina Muck, Sebastian Pass, Benjamin Pauquet, Mathis Reinhardt, Thomas Schumacher, Alexandra Sinelnikova, Nicolas Streit, Dresdner Sinfonikern, Dresdner Bürgerchor.
Directed by: Christian von Borries
Stage & costumes: Anne-Alma Quastenberg
Dramaturgy: Beate Heine, Paula Oevermann
Instrumentation: Jose Elguezabal
AI development: Andreas Dzialocha
Subscribe to newsletter